Welcome to SBE 38
Here's what happens when you spill coffee on a broadcast console while being LIVE on-air. Take a listen.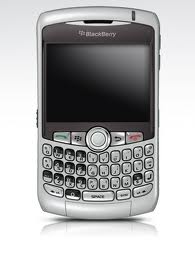 Here are the pics from our last SBE38 Meeting on 3-12-19
Our Guest Tom Amador from Dialight discusses the NEW technology of LED lighting on Towers.
They are cost effective and low energy consumption.
ISDN has gone Bye-Bye. Click Here for a link for you to get an ISDN Sunset e-Book at no charge.
NEXT MEETING DATE:
---

Date: 3-12-19
Location: BRAND NEW BUILDING OF OUR FRIENDS AT KTSM-TV.
Address: 3801 Constitution Dr. Bldg. D
City/State: El Paso, Tx. 79922
Time: 12 Noon
ALONG WITH THE MEETING, WE WILL HAVE A PRESENTATION OF OUR SPONSOR: TOM AMADOR, REGIOINAL SALES MANAGER-OBSTRUCTION, DIALIGHT.
UPCOMING EVENTS: Meeting at the NEW KTSM Building
SBE EXAM SCHEDULE
| | | |
| --- | --- | --- |
| Exam Dates | Location | Application Deadline |
September 11, 2014

NAB Radio Show

Indianapolis, Ind.

EXTENDED UNTIL

August 29, 2014

October 12, 2014

AES convention

Los Angeles, Calif.

September 19, 2014
November 7-17, 2014
Local Chapters
October 6, 2014
February 6-16, 2015
Local Chapters
December 31, 2014
April 14, 2015

Exams at the

NAB Show

March 20, 2015
June 5-15, 2015
Local Chapters
April 10, 2015
August 7-17, 2015
Local Chapters
June 5, 2015
November 6-16, 2015
Local Chapters
October 2, 2015
CRO/CTO Testing Procedures
You may order the operator handbooks from the SBE Bookstore.
Once you have completed studying a handbook, you may fill in the application for certification included in the back of the handbook. You have one year from the purchase date of the handbook to take the exam, and your deadline will be clearly stamped on the application. These exams are given by a special designated proctor or a local SBE chapter. Membership in the SBE is not required for operator certification. The cost of certification testing is included in the price of the handbook.
The Certified Radio or Television Operator Exam:
Exams consist of 50 multiple-choice questions based entirely on the material in the handbooks. Each exam is computer-selected from a pool of questions, and every exam is unique. The exam questions cover essentially the same material as the questions in the sample exam found in the back of each handbook.
---
The Lonely and Depressed Web Server

On the humourous side it seems that we have an sbe103 web server that is lonely, depressed and has nothing to do but sulk. Read the file not found comment. Click here and you will see what I mean.

In The News:

FCC Steps In To Ban LOUD TV Commercials. Details

here.

Online Engineer

here

. Another issue. Don't miss it.

Here

is the website to download the EAS Handbook for the Nov 9 FCC EAS Test

KTEP 88.5 gets new transmitter. Photos and Installation,

click here

.

Hello and welcome to the latest news from The On Line Engineer

The OnLine Engineer Newsletter

Dedicated to Educating Broadcast Engineers Around the World

Bias & Current

The How and Why of adjusting your Bias Voltage on an IOT

.

Broadcasting & Broadband

A perspective on the rush to relieve Broadcasters of their channels.

____________________________________________

IOT Awakes from Long Sleep

Read about how an IOT came back to life after a 2 year rest.

____________________________________________

How's Your Nuts?

Don't let rusty nuts ruin your tower's day.

____________________________________________

Not all SDI DAs are Equal

Can you use your SDI DA for ASI?.

____________________________________________

Italy Broadcasts 3D

Italy's third network starts broadcasting 3D

____________________________________________

Body Currents

Repairing my High Voltage Power Supply and getting it to work once again.

____________________________________________

IBM Turned 100 Years Old This Month

____________________________________________

Our Tutorial VIdeos in QuickTIme

____________________________________________

Apps4Eng

A Listing of Engineering applications for iPhone, iPad, iPod

as well as Android devices.

____________________________________________

Be sure to click on it to let me know whats hot and whats not.

____________________________________________

Posters for Engineers

Don't forget to get your posters for Analog Video, 3D Video and North American Satellites see them right here

____________________________________________

____________________________________________

---

SBE CHAPTER 38, EL PASO, TX

2018 MEETINGS SUMMARY REPORT

MONTH

LOCATION

SPONSOR

PRESENTER

ATTENDANCE

JANUARY

COMO'S ITALIAN

5

FEBRUARY

COMO'S ITALIAN

5

MARCH

NO MEETING

0

APRIL

COMO'S ITALIAN

5

MAY
RIO CHINA BUFFETT
CHAPTER 38
20

MAY

NO ENNES

0

JUNE

KVIA-TV 7

KVIA-TV 7

12

JULY

RIO CHINA BUFFETT

RFS

EDDIE VANDERKERKEN

9

AUGUST

SOUTHWEST U.P.

CHAPTER 38

SOUTHWEST UNIVERSITY

19

SEPTEMBER

COMO'S ITALIAN

5

OCTOBER

RIO CHINA BUFFETT

LUMENSERVE

BEAR POTH

17

NOVEMBER

COMO'S ITALIAN

9

DECEMBER

KFOX STUDIOS

ORBAN

BOB ORBAN

19

---

This is a very important announcement from our CHAPTER 38, please take note:

For 2011 and up, we are offering a monetary refund of fees paid toward any kind of SBE certification level.

Let's put an example: if you are an SBE national member and paid $62.00 for CBRE, and you get approved, the Chapter 38 will return that money to you upon completion of the certification.

If you are not SBE national member and you paid

$ 68.00 for membership and $ 62.00 for the certification exam, you will be reinbursed only the

$ 62.00 upon completion.

This is a great incentive so you can get the benefits of being member of the national SBE and get your certification.

Following is the list of the different levels of certification.

CURRENT CERTIFICATION FEES

(01/06/2011)

Non-Members always add $68 to cert fee. This fee will make the applicant a member unless they decline on the application.

Application A $ 48 member

CBT $116 non-member

Application B $ 62 member

CBRE/CBTE $130 non-member

CEA/CEV

CSTE/CSRE $ 87 member

$155 non-member

Application C $112 member

CPBE $180 non-member

Application D $ 57 member

CBNT $125 non-member

Specialist $ 57

AMD/8-VSB/DRB $125 non-member

Please call me or David Halperin (544-9550)if you have any questions.

---
SBE Comments & Feedback
From: Jose Antonio Castro
I just want to be one of the first ones in congratulating the web master
for this great job. This is another big step. Thank You.

---
Upcoming Events
TBA
Visitors
SBE38© , all rights reserved.
WEBMASTER - Norbert Miles
---